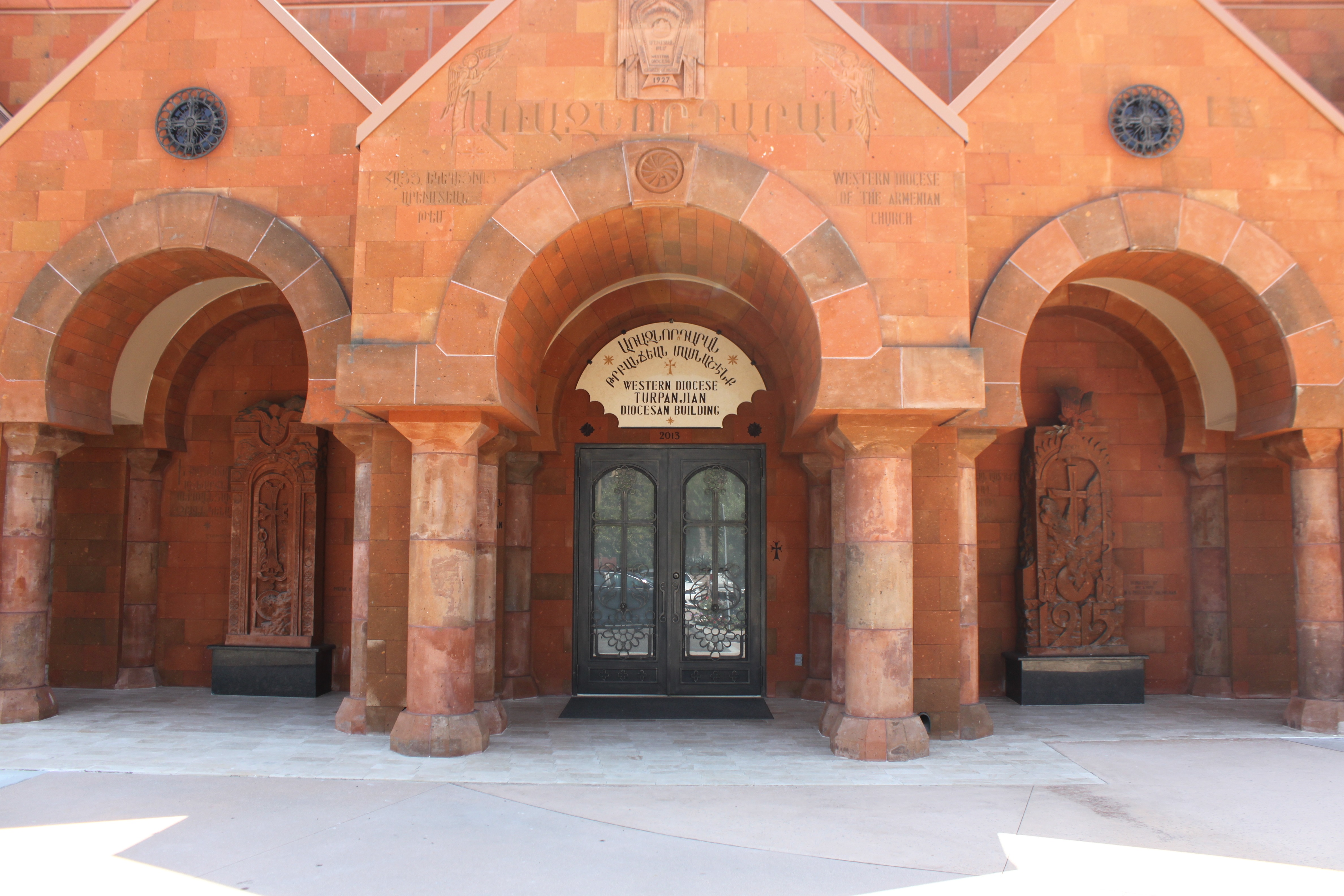 Address: 3325 N. Glenoaks Blvd., Burbank, CA 91504
Tel: (818) 558-7474 (Diocesan Headquarters)
(818) 861-3726 (St. Leon Armenian Cathedral)
Hours of Operation: Monday - Friday 9AM - 5PM
Website: www.wdacna.com
WHO WE ARE
The Western Diocese of the Armenian Apostolic Church is the spiritual home of Armenians living in the Western United States. The Diocese is an integral part of the Catholicosate of All Armenians in the Mother See of Holy Etchmiadzin and a member of the Orthodox family of Churches.
Established in 1927, and currently Headquartered in Burbank, California, the Western Diocese of the Armenian Apostolic Church of North America spans the Western United States, including Washington, Montana, Oregon, Idaho, Wyoming, California, Nevada, Utah, Colorado, Arizona, New Mexico, Hawaii, Alaska and newly annexed Mexico.
OUR MISSION
The mission of the Western Diocese is to lead the Armenian people to God by preaching, teaching and living the Gospel of Jesus Christ in accordance with the doctrines and traditions of the Armenian Church, and through collective worship and the privilege of servitude.
Love of God and neighbor, protecting the sanctity of the family, service to the community, respect for life and all of God's Creation are values that we strive to live with individually and celebrate collectively.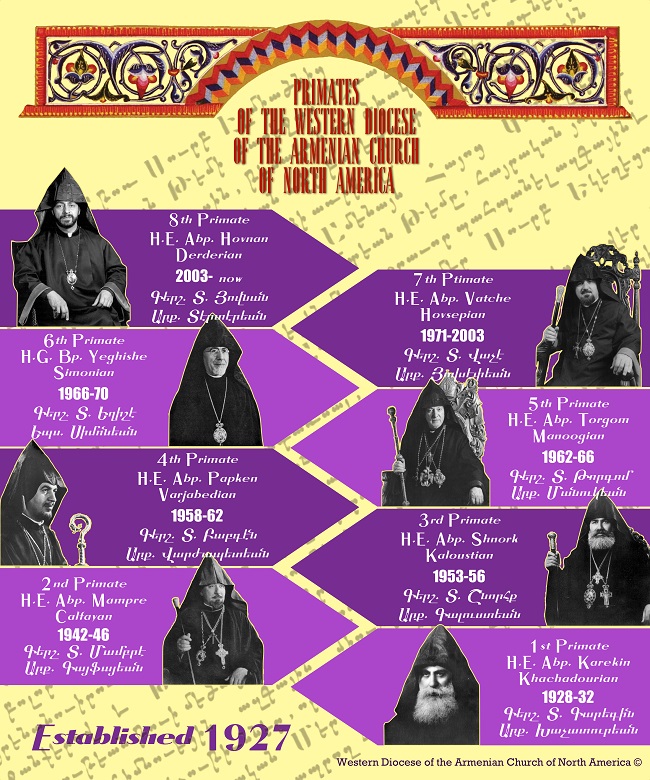 DIOCESAN COUNCIL 2023-2024
Chairman - Mr. Vartan Nazerian (St. Garabed – Rancho Mirage, CA)
Vice Chairman - Mr. Bedros Anserian (St. Leon Cathedral – Burbank, CA)
Treasurer - Mr. Michael Missakian (St. Gregory – Fowler, CA)
Secretary - Mrs. Suzie Grigorians (St. Apkar – Scottsdale, AZ)
Very Rev. Fr. Yeremia Abgaryan (Western Diocese – Burbank, CA)
Very Rev. Fr. Pakrad Berjekian (St. Sarkis – Del Mar, CA)
Rev. Fr. Serovpe Alanjian (St. Mary – Costa Mesa, CA)
Rev. Fr. Manoug Markarian (Armenian Apostolic Church – Glendale, CA)
Rev. Fr. Gomidas Zohrabian (St. Gregory – Fowler, CA)
Dr. Varoujan Altebarmakian (St. Paul – Fresno, CA)
Mr. Mark V. Asdourian, Esq. (St. Mary – Costa Mesa, CA)
Mr. Alex Esibov (Holy Resurrection – Redmond, WA)
Mrs. Silva Katchiguian (St. Gregory – Pasadena, CA)
Mr. Artin Knadjian (St. Apkar – Scottsdale, AZ)
Mr. Arra Yerganian (St. Andrew – Cupertino, CA)