The ACYO-WD held its Annual Convention on Saturday, January 15th, reviewing the activities and accomplishments of the past year and sharing updates on the coming year. Some of the topics discussed during the virtual conference included the in-person Senior Retreat and Christmas Day Service Event and Fellowship.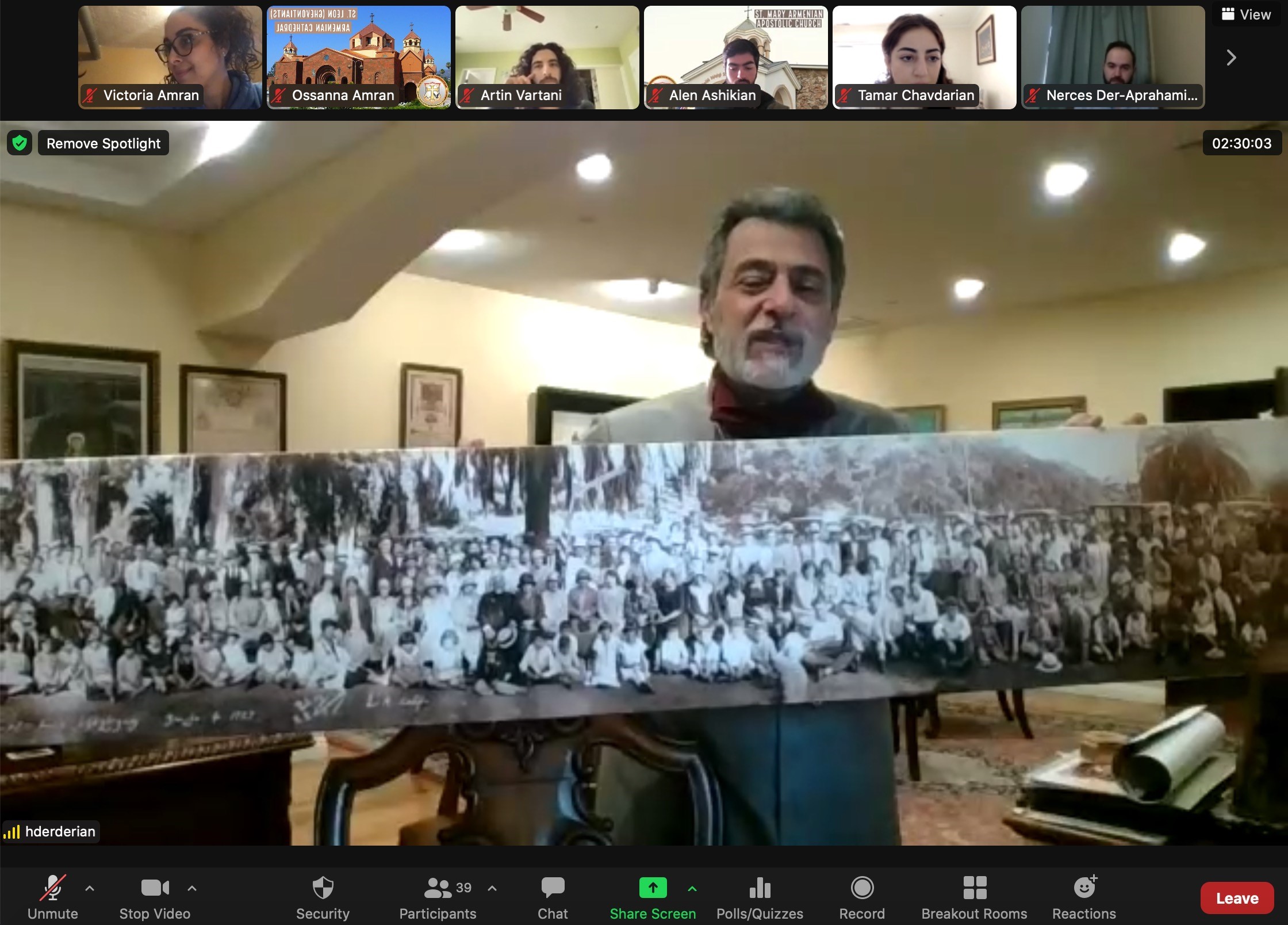 ACYO also hosted productive virtual discussions and fundraisers for Artsakh in both 2020 and 2021.
Elections were held for Central Council, Nominating Committee and Auditing Committee. A heartfelt farewell goes to outgoing Central Council members Victoria Amran, Kevin Kestekyan, Nerces Der-Aprahamian, and Andrew Hagopian for their years of dedicated service to the ACYO.

The following members will continue to serve on the Central Council including Alen Ashikian, Ossanna Amran, and Tamar Chavdarian.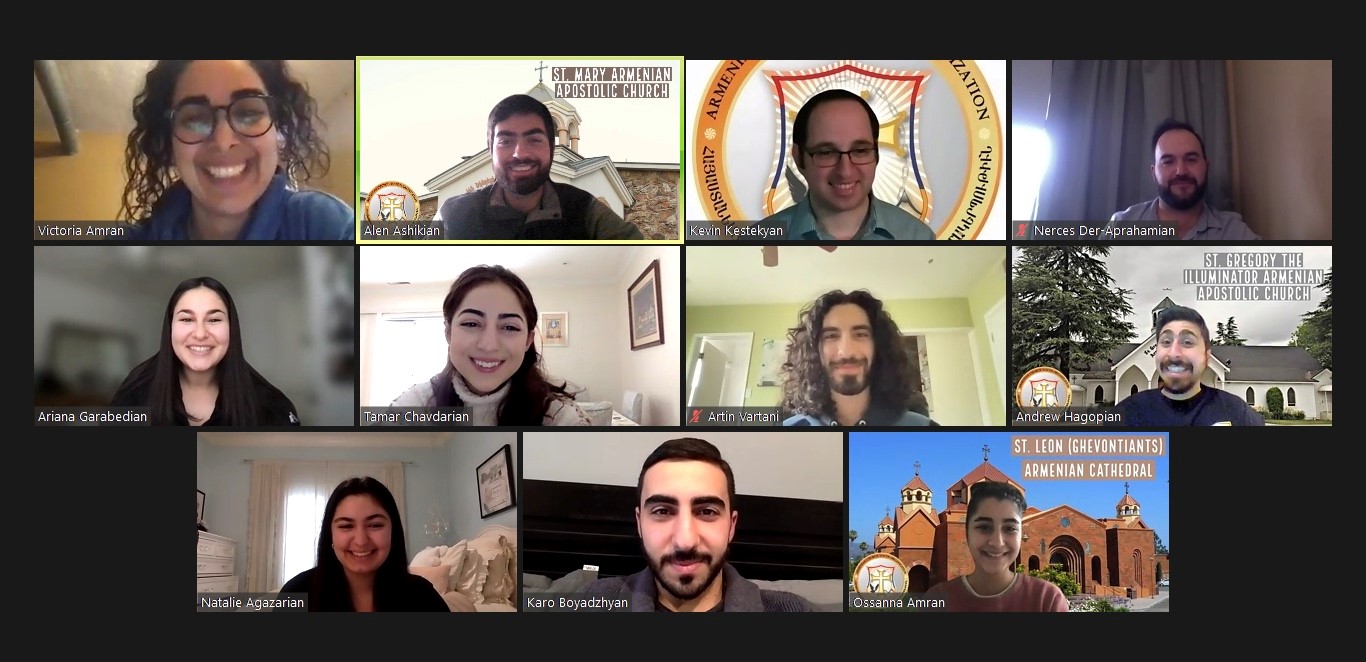 A warm welcome to following newly elected members Ariana Garabedian, Karo Boyadzhyan, Artin Vartani, and Natalie Agazarian.
In his message to the youth, His Eminence Archbishop Hovnan Derderian encouraged the ACYO to become ambassadors of Christ in their circles and communities, to utilize and cherish the sacred teachings of the Armenian Church, to promote the values of an Armenian Christian family and to pay homage and honor the memory of the brave soldiers who fell while protecting their ancestral Christian homeland.