For over 55 years, Glendale's civic, business, and religious communities have gathered each year in a prayer breakfast to give thanks for our community through music, prayer, and the spoken word. This has allowed those attending to express gratitude, celebrate our community, and be enriched.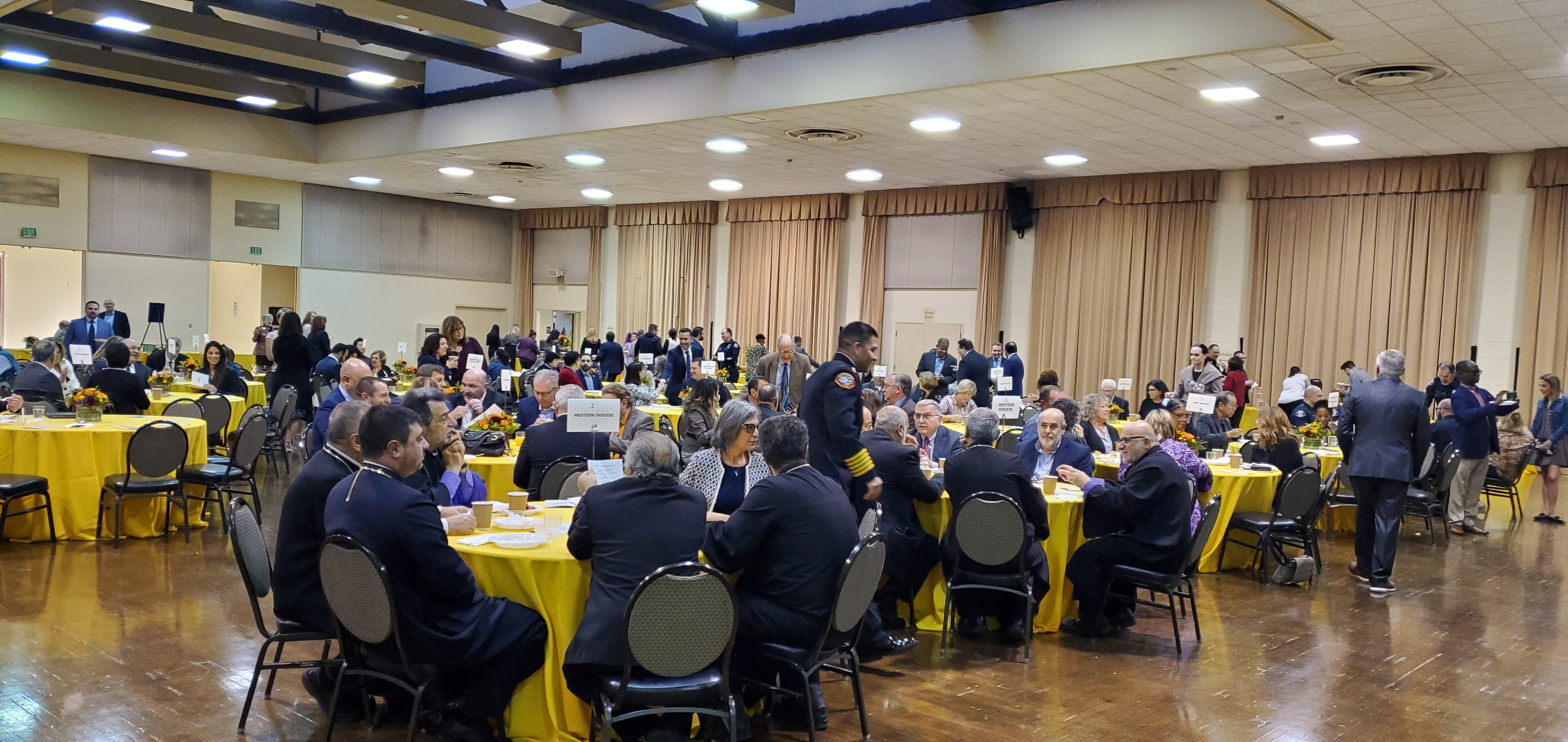 This year's Prayer Breakfast themed "Glendale Gives Thanks" was held on Thursday, November 7, at the Glendale Civic Auditorium. At the invitation of Edward Brail and Shane Kinnison, Glendale Gives Thanks Committee Co-Chairs, His Eminence Archbishop Hovnan Derderian, Primate of the Western Diocese of the Armenian Church of North America and Mexico delivered the keynote address.
Click here to read the Primate's keynote address.
The musical portion of the program featured performances by the Hoover High School Orchestra. Prayers were also delivered by various Glendale religious leaders.