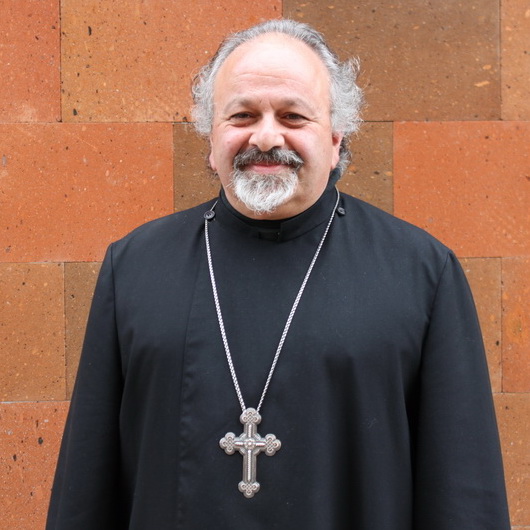 Last month a small group of us returned from Armenia where we opened the Sasnashen Youth Center in the city of Talin. The story behind the project was truly a fascinating one and at our Archbishop's request I will share it with everyone at a gathering next Tuesday, November 12 at the Western Diocese. Appropriately, on this Veterans Day Weekend, the story is a reminder of sacrifice, love and forging forward in the quest for peace.
The "Sasnashen Story" begins during the Cold War, when a US Air Force C-130 plane was shot down by the Soviets. The plane crashed in the village of Sasnashen and 60 years later the impact of that event is still being felt. Last year, on the 60th anniversary of the shoot-down our Primate sent me to a memorial gathering in Nebraska at Offutt Air Force Base. At this gathering of veterans and their families I was asked to share some thoughts about the shoot-down from the perspective of an Armenian priest. It was an opportunity to connect dots between America and Armenia, between sacrifice and freedom, between the Christian understanding of good overcoming evil and light illuminating the darkness. We offered a prayer for the victims of the shoot-down, all 17 servicemen who fell that day in 1958 in Sasnashen.
The trip to Nebraska and our meeting at the Air Force Base became the catalyst from which we went on to Sasnashen, met with the village people and the front-line workers with the youth of the area. Subsequently, I made a couple of trips culminating in the opening of the Sasnashen Youth Center in Talin, funded through a small grant from the Prop Wash Gang. The Center is a safe place for young people to congregate, learn and grow. Most importantly, it is a place where the importance of vigilance against evil is emphasized through the center itself and its programs.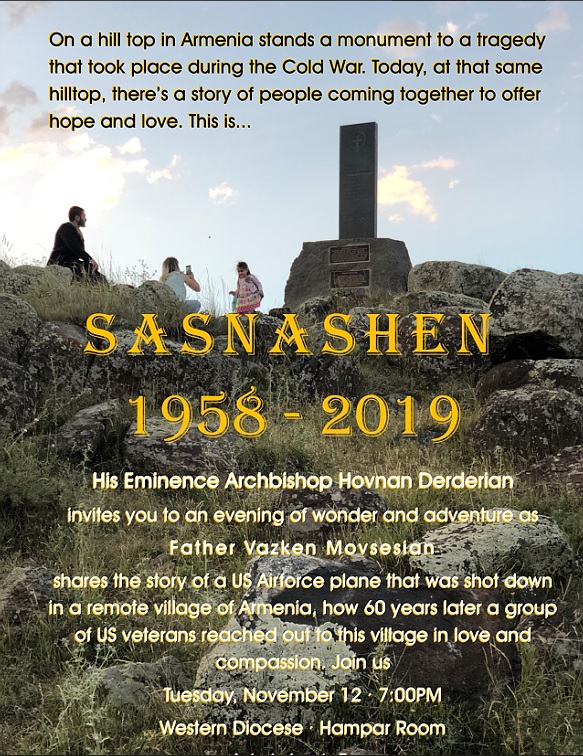 Join us on Tuesday, November 12, as I share the stories of our visits along with pictures and video footage. Join us as we thank our veterans with this special gesture of remembrance for their service and sacrifice, which has had repercussions in this corner of Armenia.
-Fr. Vazken