On September 27, 2019, the Diocesan Primate His Eminence Archbishop Hovnan Derderian paid a pastoral visit to St. Kevork Armenian Church of Glendale where he presided over a special service in commemoration of St. Kevork the Warrior.
His Eminence also presented the Pontifical Message of Blessing and Commendation of His Holiness Karekin II, Supreme Patriarch and Catholicos of All Armenians to the Rev. Fr. Zareh Mansuryan, Pastor of St. Kevork Armenian Church on the occasion of the 20th anniversary of his ordination and consecration into the Sacred Order of the Priesthood.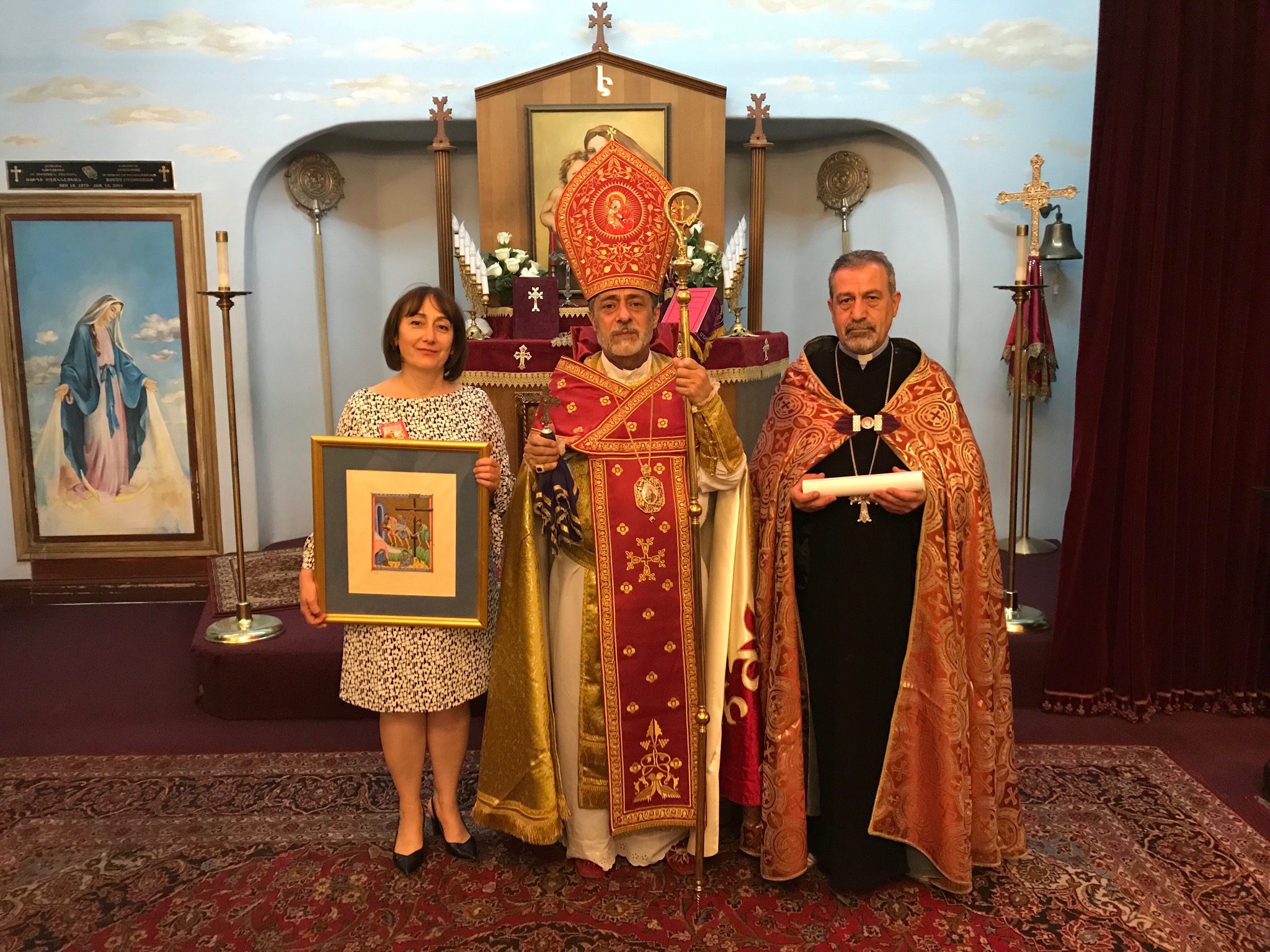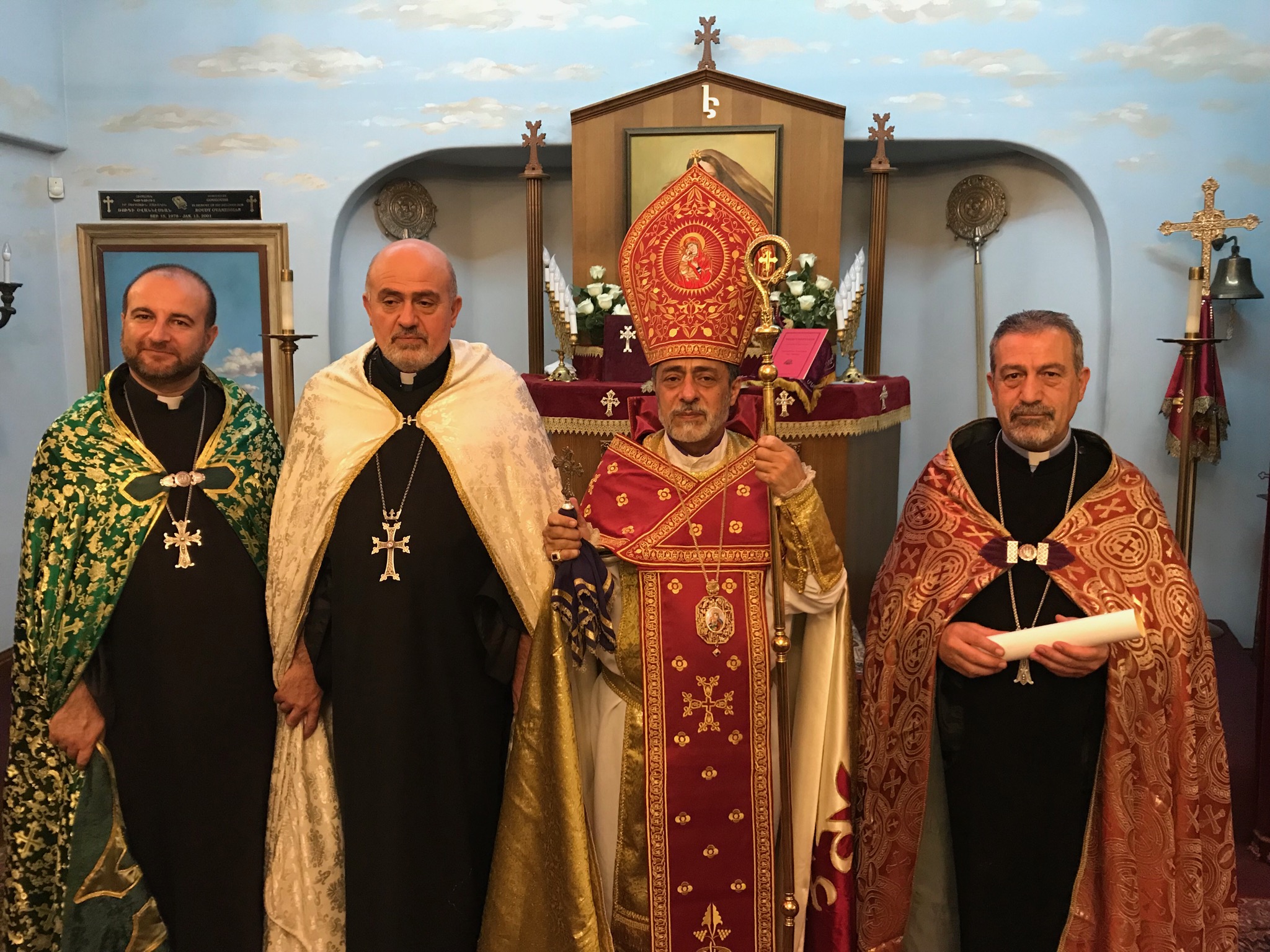 Archbishop Derderian commended Fr. Zareh's pastoral leadership and his dedication to serve the flock of Christ with enduring affection. The recipient of the Pontifical Encyclical expressed his gratitude to His Holiness, the Diocesan Primate and to the faithful for the honor and vowed to renew his calling to service with a zealous Christian spirit.
ԱՌԱՋՆՈՐԴ ՍՐԲԱԶԱՆ ՀՕՐ ՊԱՏԳԱՄԸ Ս. ԳԵՒՈՐԳ ԶՕՐԱՎԱՐ ՏՕՆԻ ԱՌԹԻՒ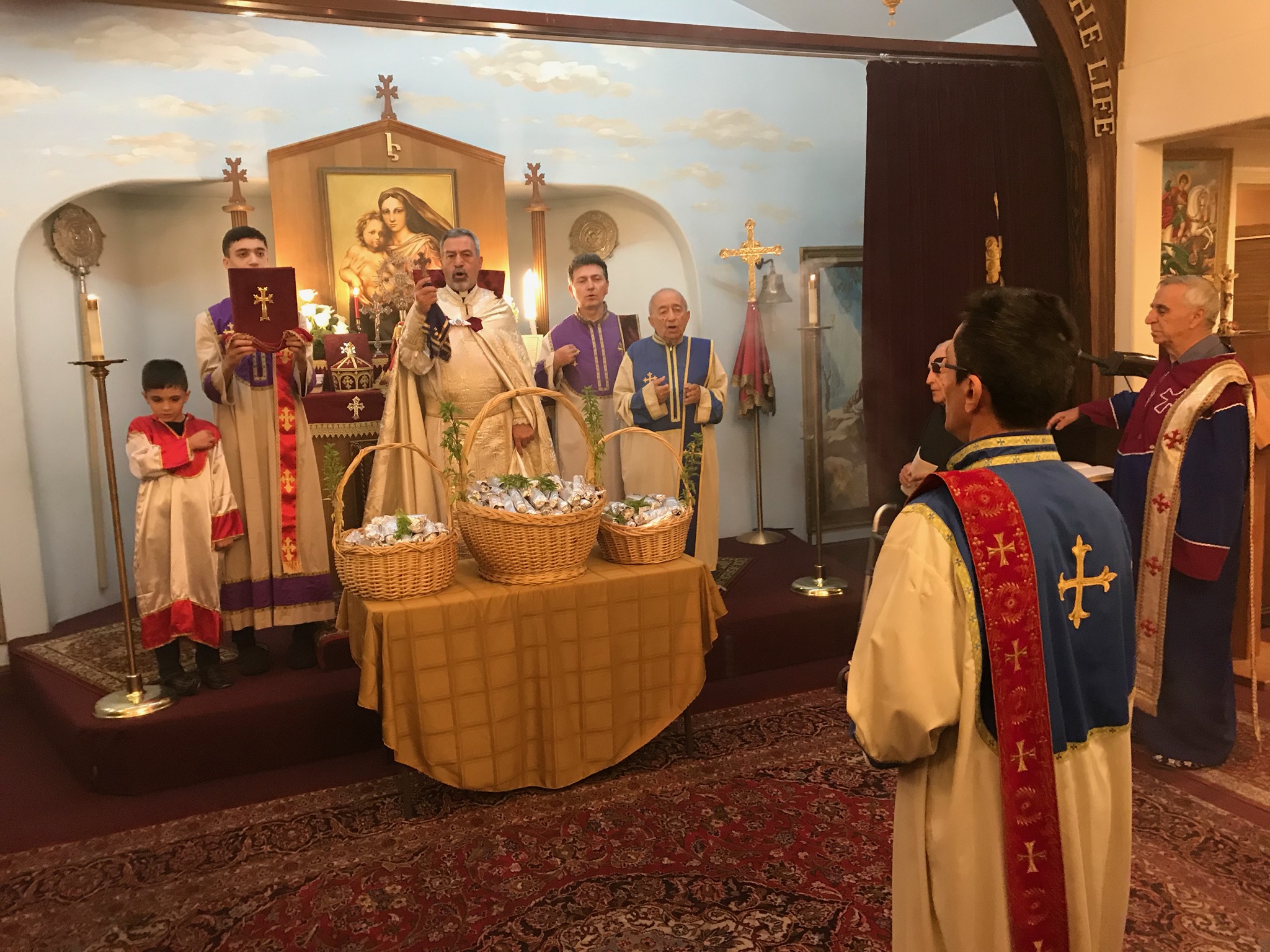 The traditional blessing of the madagh was held and was distributed to the faithful prior to the conclusion of the service.