Launched in July 2012, Christian Study Courses (CSC) is an established Diocesan mission backed by the Diocesan Primate His Eminence Archbishop Hovnan Derderian. The weekly study sessions are headed by Diocesan Librarian and Ecumenical Officer Hayk Madoyan.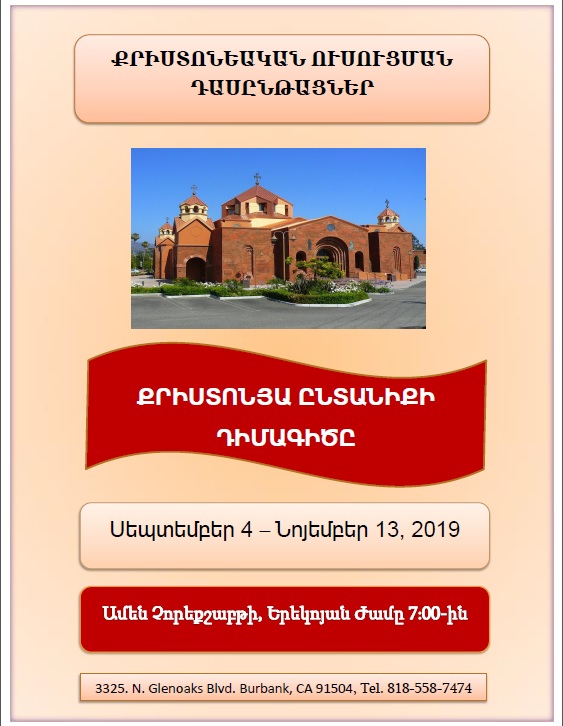 Courses are taught in a systematic manner that encompass the Theology of the Orthodox Faith in its entirety. Meetings are held in an open discussion format and friendly environment. The current session focuses on the defining characteristics of the Armenian Christian Family. Throughout the years, the study group has learned about the Beatitudes (Sermon on the Mount), the Fruits of the Holy Spirit, the teachings of the Early Church Fathers, the Epistles of St. Paul, and others.
We welcome everyone who is interested and eager to participate.
Courses are held every Wednesday evening at 7pm, at the "Zorayan Museum" hall, located in the lower gallery of St. Leon (Srbots Ghevontiants) Armenian Cathedral.