On August 28, the Diocesan Primate travelled to South America where official visits to the Dioceses of the Armenian Church of Brazil and Argentina were scheduled.
On August 29, His Eminence participated in the funeral service of benefactor Antranik Ksajikian.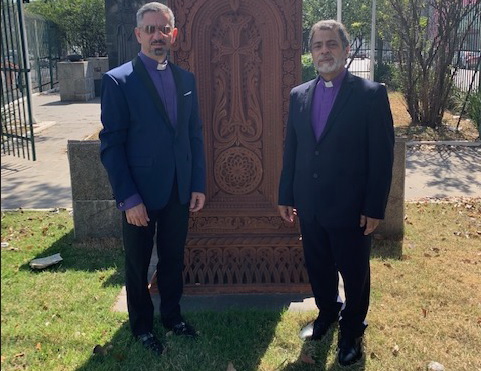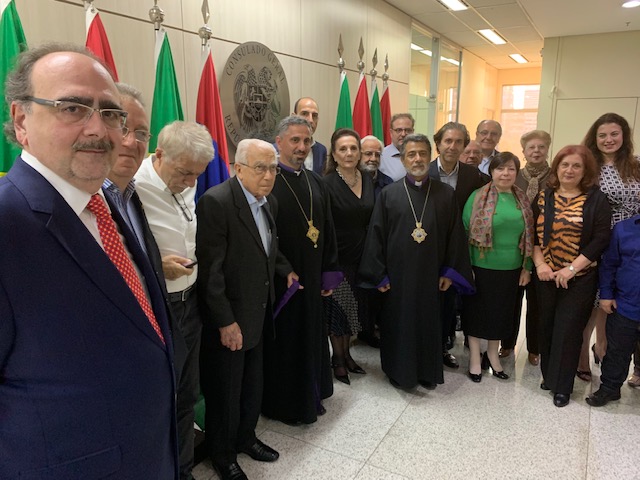 On the following day, Archbishop Derderian paid an official visit to the Diocese of the Armenian Church in Brazil headquartered in the city of Sao Paulo where he met with the Primate of the host Diocese His Grace Bishop Nareg Berberian. The high-ranking clergy of the Armenian Church shared about the missions and activities within their respective Dioceses.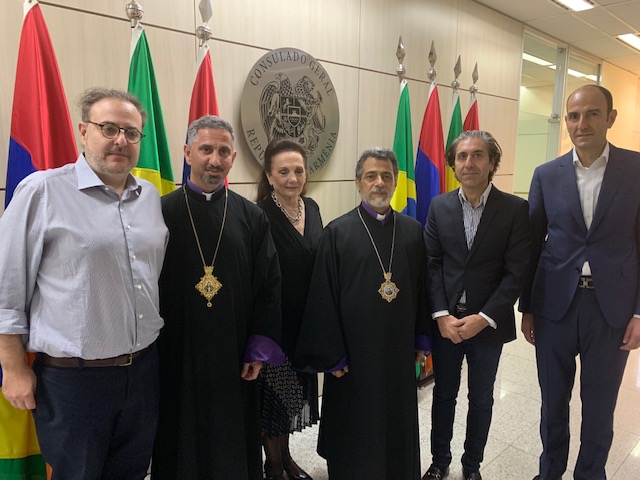 In the evening, Archbishop Derderian attended a welcoming reception organized by the Honorary Consulate General of the Republic of Armenia in Sao Paulo. A meeting between Archbishop Derderian and Her Excellency Hilda Diruhi Burmaian, Honorary Consul, was held and matters related to Armenian communities in the Diaspora were discussed. Later in the day, His Eminence Archbishop Hovnan Derderian met with representatives of Diocesan organizations where he, as the Chair of the Mother Cathedral Renovation Fundraising Committee, presented the extensive renovation efforts currently taking place in the Mother See of Holy Etchmiadzin.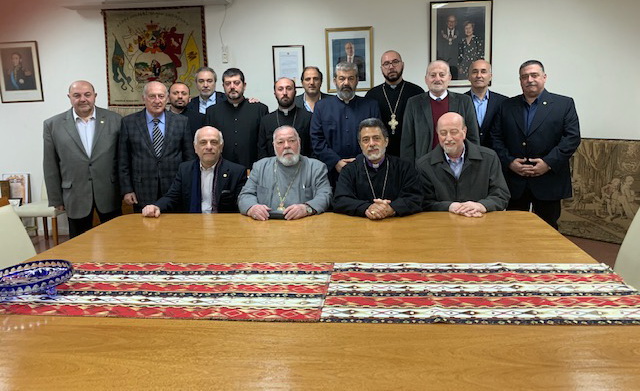 On August 31, Archbishop Derderian travelled to the neighboring country of Argentina where he met with the Argentina's Executive Board of the AGBU in Buenos Aires.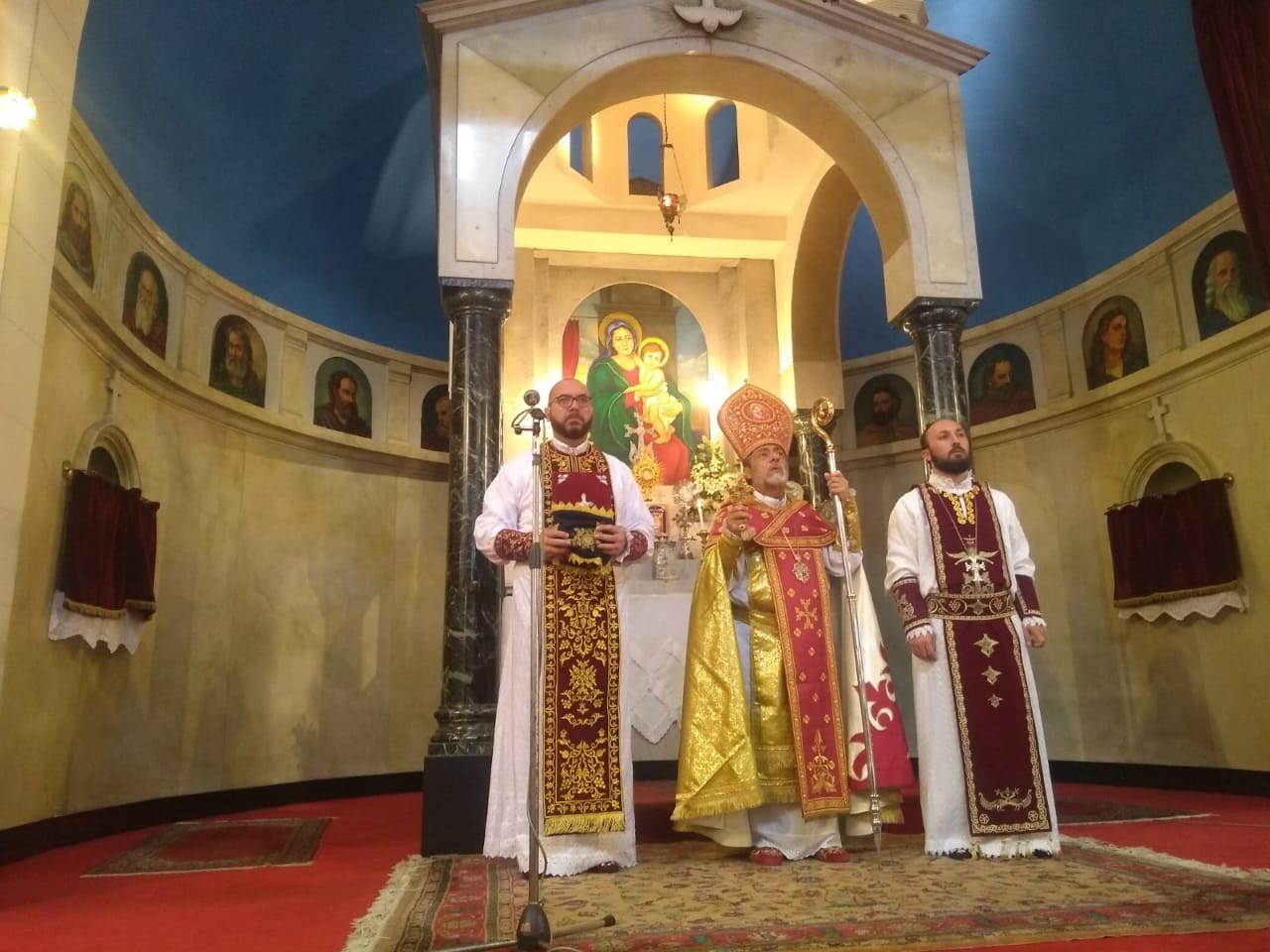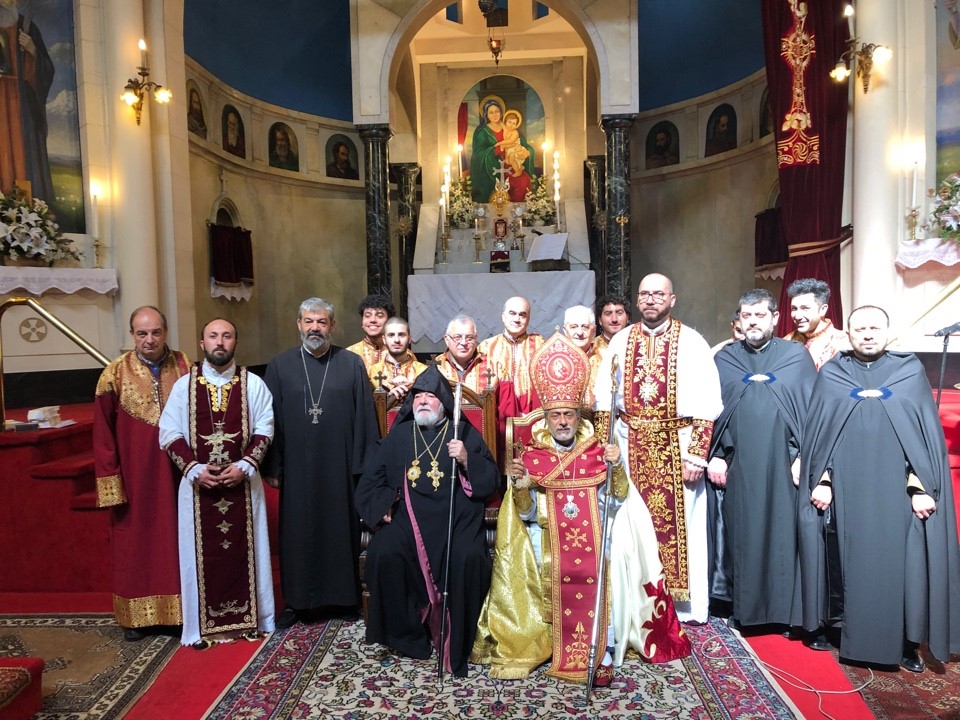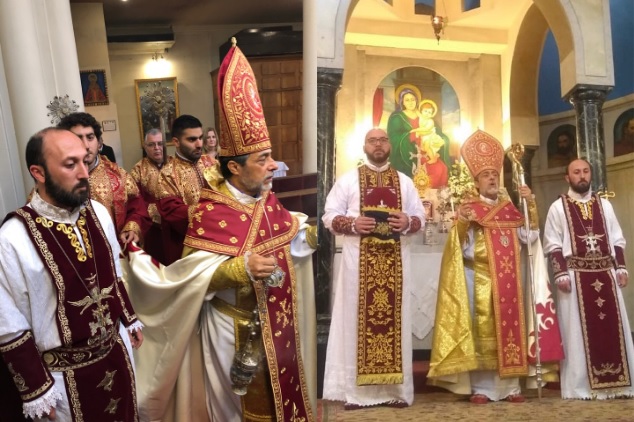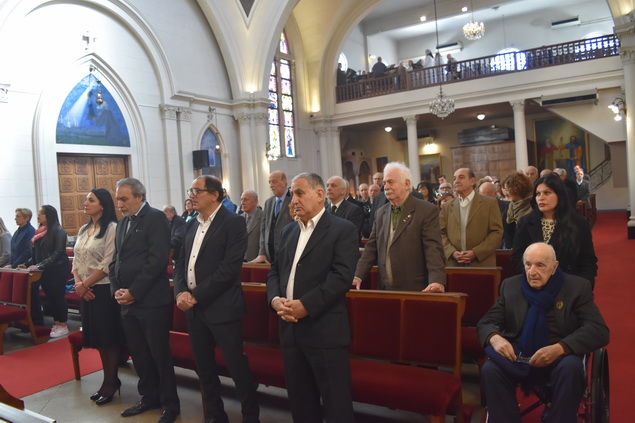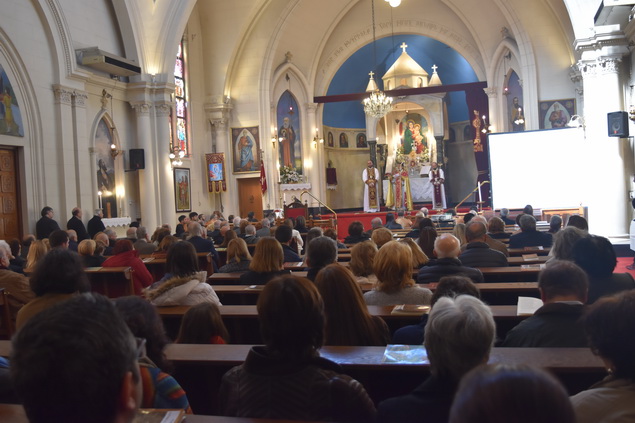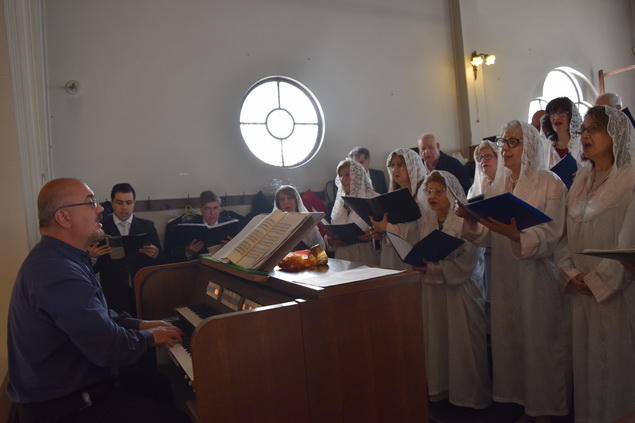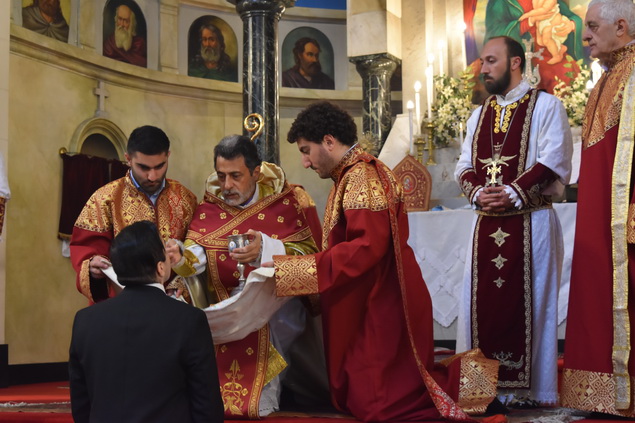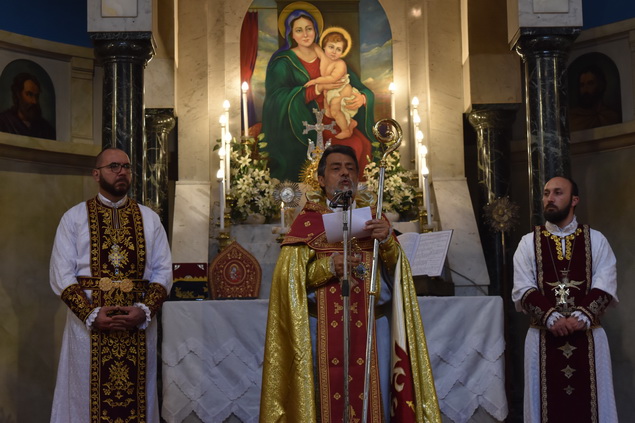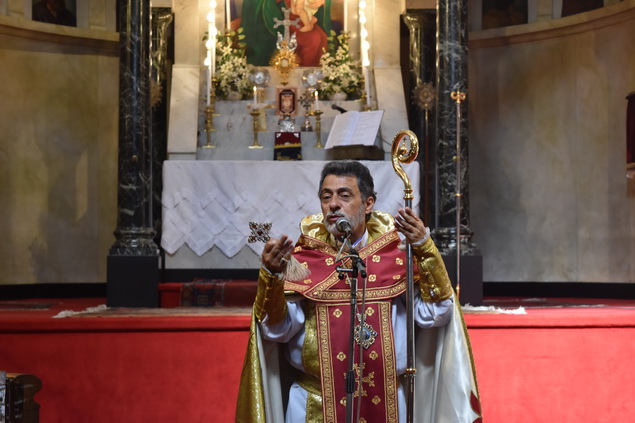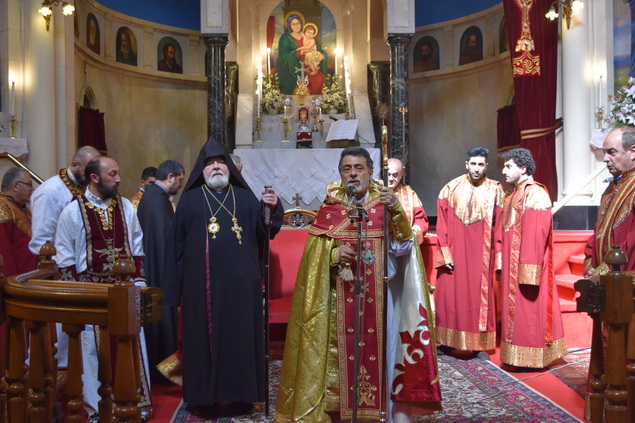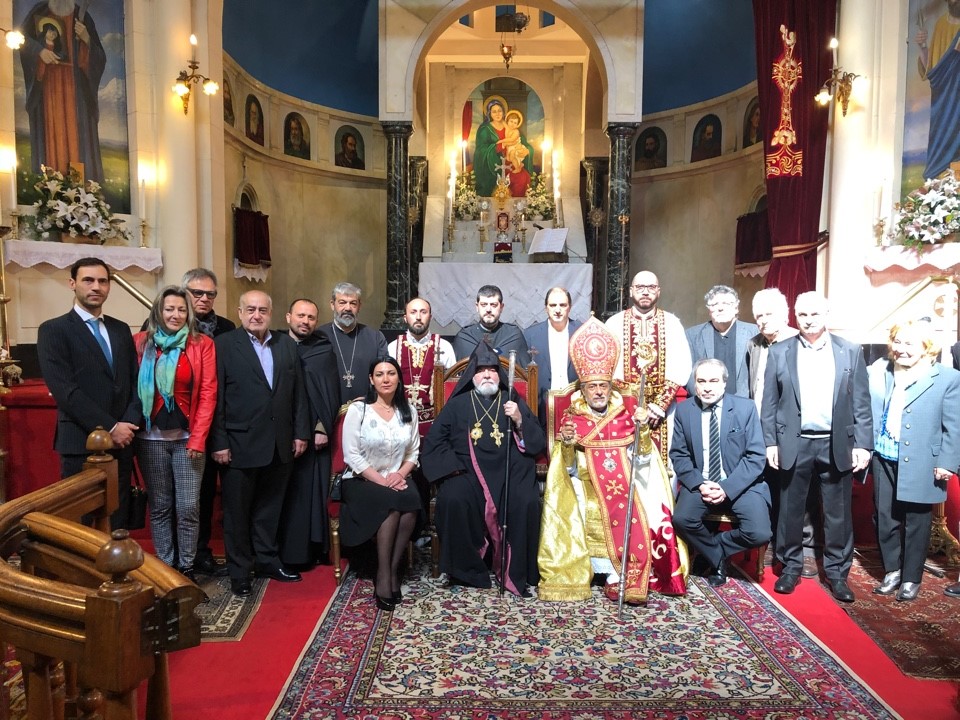 On September 1, His Eminence celebrated the Divine Liturgy at St. Gregory the Illuminator Cathedral in Argentina's capital and in his homily, Archbishop Derderian reflected on the significance of the Mother Cathedral of Holy Etchmiadzin as the "birthplace of the soul of each Armenian".
On the following day, Archbishop Derderian met with His Eminence Archbishop Kissag Mouradian, Primate of the Diocese of the Armenian Church of Argentina and the Diocesan Council, briefing the Armenian-Argentinian community on the fundraising efforts of the renovation of the Mother Cathedral.