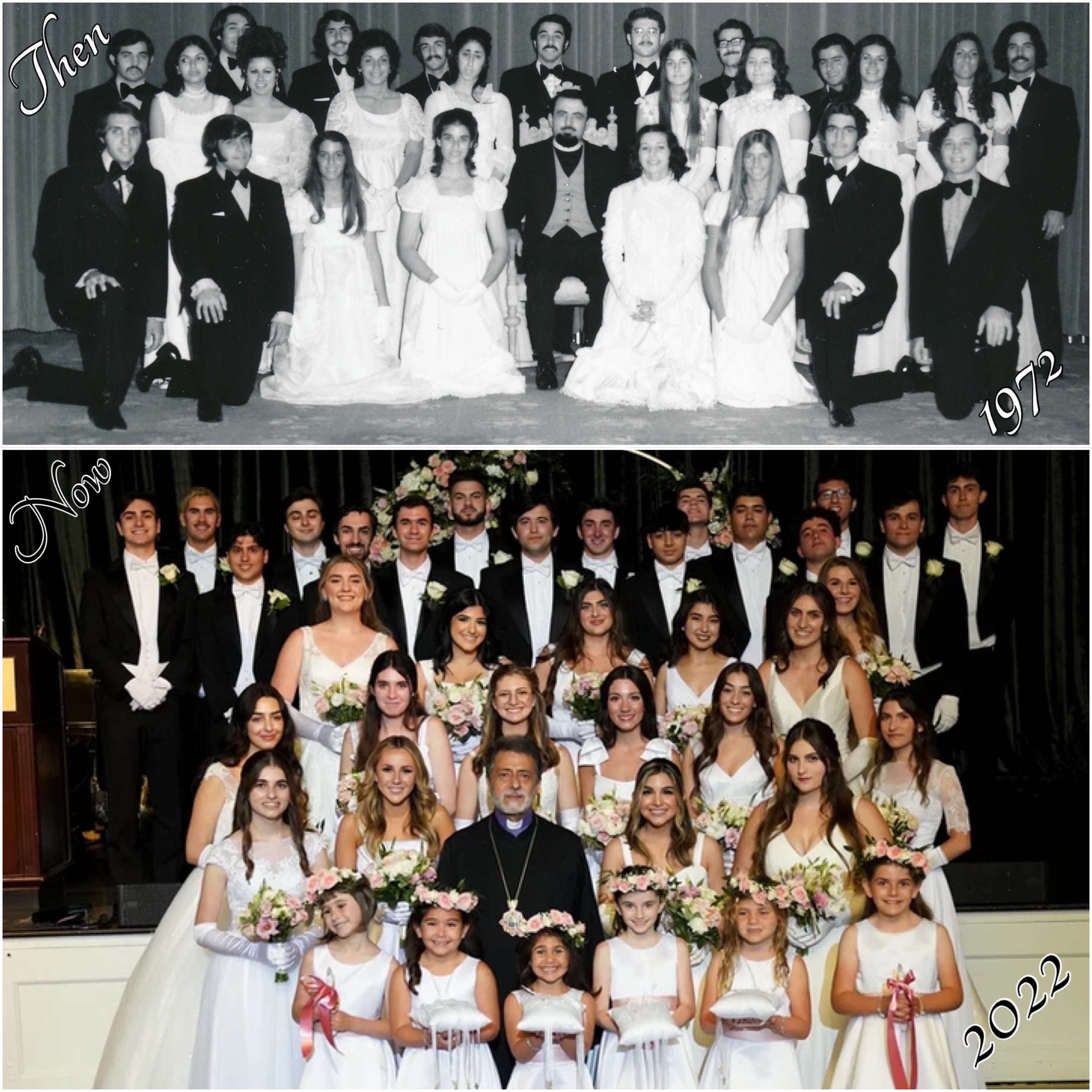 Regarded by the Armenian community as one of the most beautiful family evenings, The Debutante Ball, a traditional event of the Ladies' Auxiliary, brings many young women and men of Armenian descent together to celebrate their heritage in a magical atmosphere.
In 1964, Archbishop Yeghishe Simonian founded the Ladies' Auxiliary which remains the longest serving women's committee of the Western Diocese. The major fund raising activity of the Ladies Auxiliary is The Diocese Debutante Ball which was established in Los Angeles over 50 years ago by Archbishop Vatche Hovsepian. It continues today under the auspices of Primate, Archbishop Hovnan Derderian as a festive evening to gather families from all over the Diocese. The Debutante Ball has become a unique and elegant tradition focused on youth and family.
As the years have gone by, many of our recent debs and escorts are the daughters and sons of past debutantes and escorts giving the Ball a reunion like atmosphere. Reminiscent of days of old, this rite of passage is a joyful celebration of heritage, youth, and beginnings which equally immerse the audience as much as the participants. As a result, many of the young adults have formed lasting bonds. The Debutante Ball is a tradition within the Western Diocese that sets the foundation of Christian fellowship among the youth, providing an opportunity to meet each other in a warm and friendly environment. Often debutantes and escorts who are not closely affiliated with the Armenian church or are only part Armenian have a wonderful time reconnecting with their heritage. The Debutante Ball is open to all recent high school graduates and to those in their Junior or Senior years of high school. We celebrate this young generation who are on the threshold of a new beginning in their lives.
The Debutante Ball takes place in February. All proceeds from the Debutante Ball benefit the Hye Camp and other Diocese youth programs. Please visit our website for more information.